ICHOR - Gatefold Vinyl "HADAL ASCENDING"
€

15.00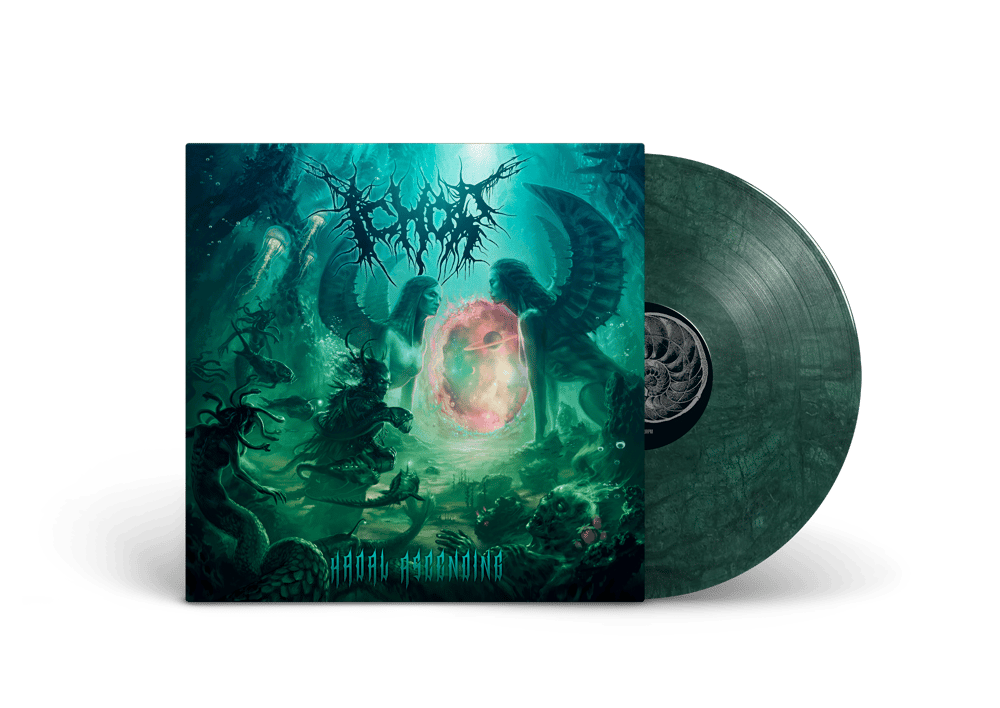 ICHOR - HADAL ASCENDING vinyl comes colored and in a 380g heavy gatefold.
Limited copies!
Includes a bandcamp download code of the entire album.
The album contains 10 songs of pure deep sea madness. The album links thematically to the bands' albums 'Benthic Horizon' and 'Depths'. The fictional story of a devastated and hate-filled deep-sea world full of creatures and mystical beings continues: Human warriors reached the hadal-level in the deep sea and fight a bitter war against gorgons and creatures of the depths. To implore transcendent energies, rituals are held during the slaughter.
'Hadal Ascending' was recorded, mixed and mastered in Hertz Studio Poland (Behemoth, Hate, Decapitated, Vader), like 'Benthic Horizon and 'Depths'. The cover artwork was painted by Par Olofsson (Aborted, The Faceless, Immortal). Mentalporn (Origin, Immolation, Hate, Behemoth) graced 'Hadal Ascending' with an elaborate layout.
Releasedate: December 7th, 2018
DUE TO PROBLEMS IN THE PRESSING PLANT THE SHIPPING STARTS AT THE BEGINNING OF JANUARY 2019...